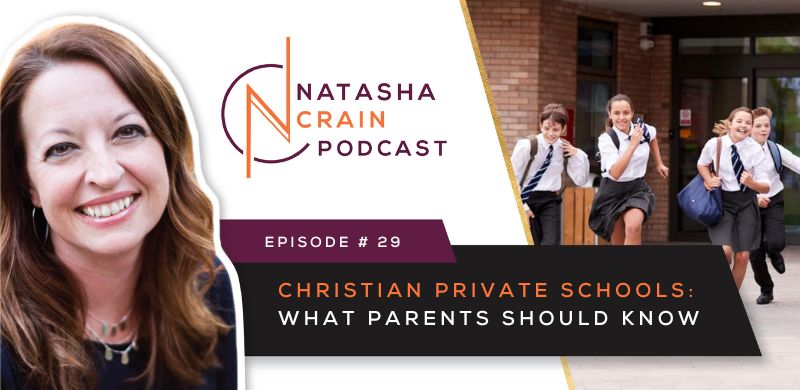 Today I released part 2 of my episode, "Public, Private, or Homeschool: Thinking Through Your Child's Education (Part 1)." In this part, I talk about the widely varied types of Christian private school options available to parents, breaking them into four general categories: progressive Christian schools, nominally Christian schools, committed Christian schools with a mainstream educational philosophy, and committed Christian schools with an alternative educational philosophy. Additionally, I answer questions listeners submitted online, such as:
How do you prevent your kids from being in "Christian bubble" if they aren't in public school?
How do you discern if a "Christian" school is really Christian?
How do you prevent your kids from being jaded by the nominal Christianity they are likely to encounter with classmates at a Christian school?
What should you do if the administration and/or teachers at your current Christian school are leaning leftward?
How much does a school's denomination matter?
I originally said I would also discuss public school in part 2, but due to length, I've made this a stand alone episode. Part 3 will discuss my thoughts on public school and is forthcoming.
Search for The Natasha Crain Podcast in your podcast player and be sure to subscribe! If you don't have a player because you don't normally listen to podcasts, you can always listen to my episodes right here in your browser.
Mentioned in this episode:

Episode 9 of the Unshaken Faith podcast: How to Discern a Church Website
Battle for the American Mind by Pete Hegseth
And some reminders/announcements:
Alisa Childers, Frank Turek, and I will be doing our next Unshaken Conference on September 23rd in Tucson, Arizona, and tickets are now available! We'll also be in Nashville on November 4th. Get tickets for either date here.
AND, if you missed it on social media, we just announced that we're adding FOUR MORE DATES in 2024! If you'd like to bring us to your church, we'd love to hear from you. Just fill out the form here if your church meets the requirements, and we'll get back to you if it looks like a good fit for further conversation.
Finally, don't forget to check out and subscribe to my weekly Unshaken Faith Podcast with Alisa Childers! We are currently on break for the summer, but there are 19 episodes we published from January through May that you won't want to miss. They are short (15-20) shows on issues of cultural importance for Christians.